Butyl Reclaim Rubber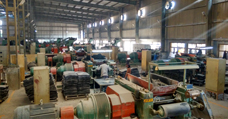 Old Bus & Truck Butyl tubes are the basic source of raw materials required for reclaiming Butyl rubber. At Kohinoor , we use latest high-end technology to produce Butyl tube reclaim-branded in the name of Eastman Reclamations under Kohinoor Group- that has, in a short span, found a dedicated Indian & International customer base in a host of reputed industries.


Grades of Butyl Rubber Reclaim:---

· ER- Butyl

Production Process:--
· The entire feedstock is decontaminated by employing a separation and purification process.
· In the subsequent phase, crumb is de-vulcanized to obtain Butyl reclaim rubber.