Mentor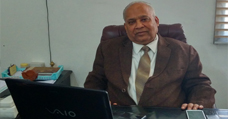 An Industrial tycoon of Northern India Mr. S.P.Jain started their first Manufacturing unit of a Flat Transmission Belts during 1970 in the brand name of Kohinoor. From here on he shifted the gears. Mr. S.P.Jain started adding more products & units under the same Kohinoor Umbrella.


The KOHINOOR GROUP is now a mature and continually nurtured group with multi-levels. The well known Brand of today, Kohinoor was founded by Mr. S.P. Jain, a dynamic & visionary by nature, with his intelligence and trading ventures subsequently he entered into manufacturing of Flat Transmission Belts.

After its successful accomplishment, in 1973 he started manufacturing Cycle & Auto Tyres in Jalandhar, Punjab in the name of Kohinoor Rubber Mills, which is now popularly known as Kohinoor India (P) Ltd: an ISO 9001:2008 Certified Company and a Govt. Of India Certified Export House, and is now one of the prominent market leaders in this segment.

In the year 2007 KRM Tyres its off -shoot started its commercial production of Automotive Tyres with ISO 9001:2008, ISO 14001:2004 and DOT certifications where our performance tyres are designed , tested and conceived at the company`s capacity at Baddi Himachal Pradesh (INDIA).
The latest Endeavour improvised in the year 2010, where Mr. S.P. Jain established a State-of- the-art Reclaim Rubber manufacturing plant at Kathua Industrial Area in picturesque J&K state, in the name of Kohinoor Reclamations & Eastman Reclamations with the Joint Venture of SUN EXIM Group covering around 30000 sq. Meter area. The giant sized project was paced and completed within an astounding record time.

Mr. S.P. Jain's ultimate dream comes true with the finest Kohinoor Group known as "THE RUBBER PEOPLE", and from Trading of Rubber products to Rubber Reclamation from old tyres & tubes to Small & Big Tyre manufacturing circle has completed. Under his regular guidance we are encompassing new milestones.

Mr. S.P. Jain is " THE KOHINOOR" for our Group.